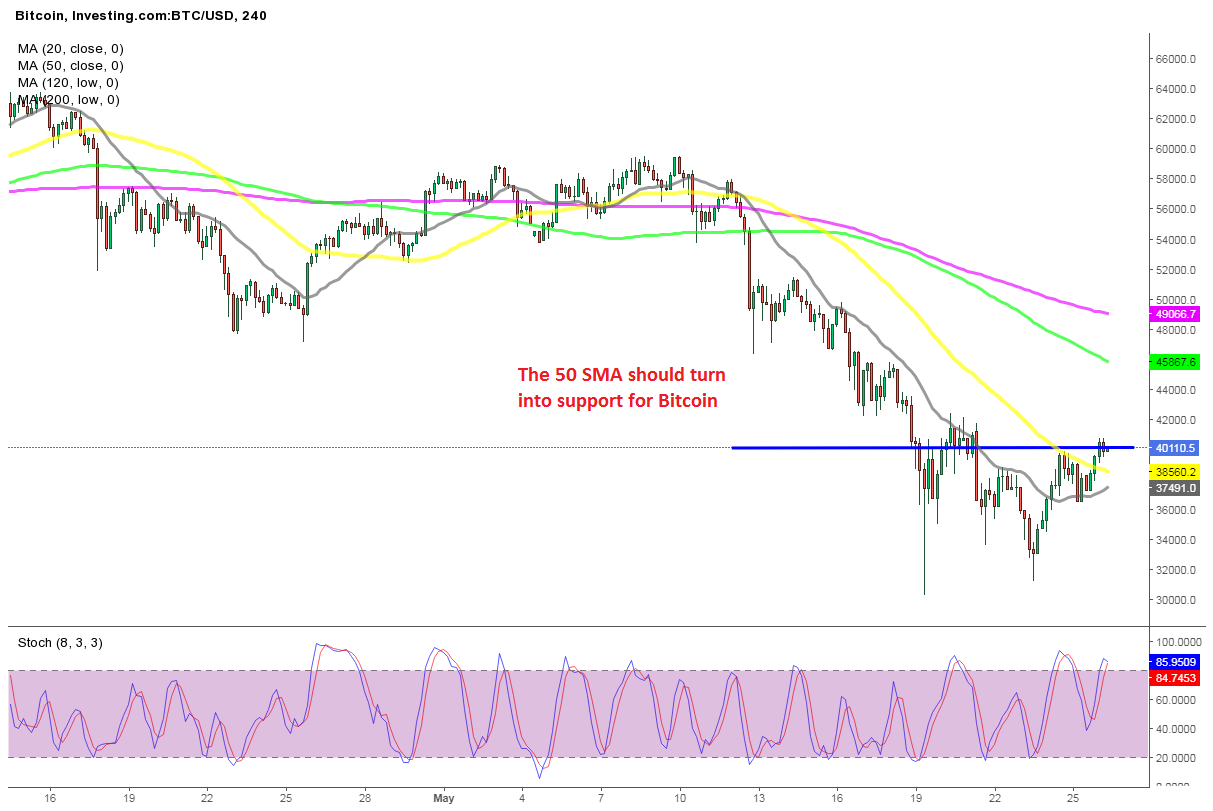 Cryptocurrencies are fighting back this week after crashing down last week. Elon Musk dropped Bitcoin from Tesla, which started this decline, then the Chinese crackdown on cryptos turned the sentiment massively negative, since most of Bitcoin mining is done in China.
Bitcoin lost more than half its value as it fell to $30,000, while LITECOIN lost around 70% of the value, falling from $420 to $120. Although, we saw a bullish sign during the second round of the selloff, with Bitcoin remaining above previous lows.
BTC/USD
This week though, the situation seems to be changing. BITCOIN started reversing after forming a hammer candlestick, which is a bullish reversal. Moving averages are still providing resistance as the price is moving higher, but they are getting broken one after another eventually.
The 50 SMA has been broken in Litecoin as well today
Bitcoin broke above the 20 SMA (gray) yesterday, while today it has broken above the 50 SMA (yellow) and the $40,000 level. The picture is similar in Litecoin, with the 20 SMA being broken yesterday, while today it moved above the 50 SMA (yellow) which was providing solid resistance during the crash.
So, cryptocurrencies are trying to resume the larger bullish trend as they push higher. The bullish momentum is not too strong, but at least the decline has stopped and buyers are again in control, which is great for us since we have an open buy Litecoin signal.