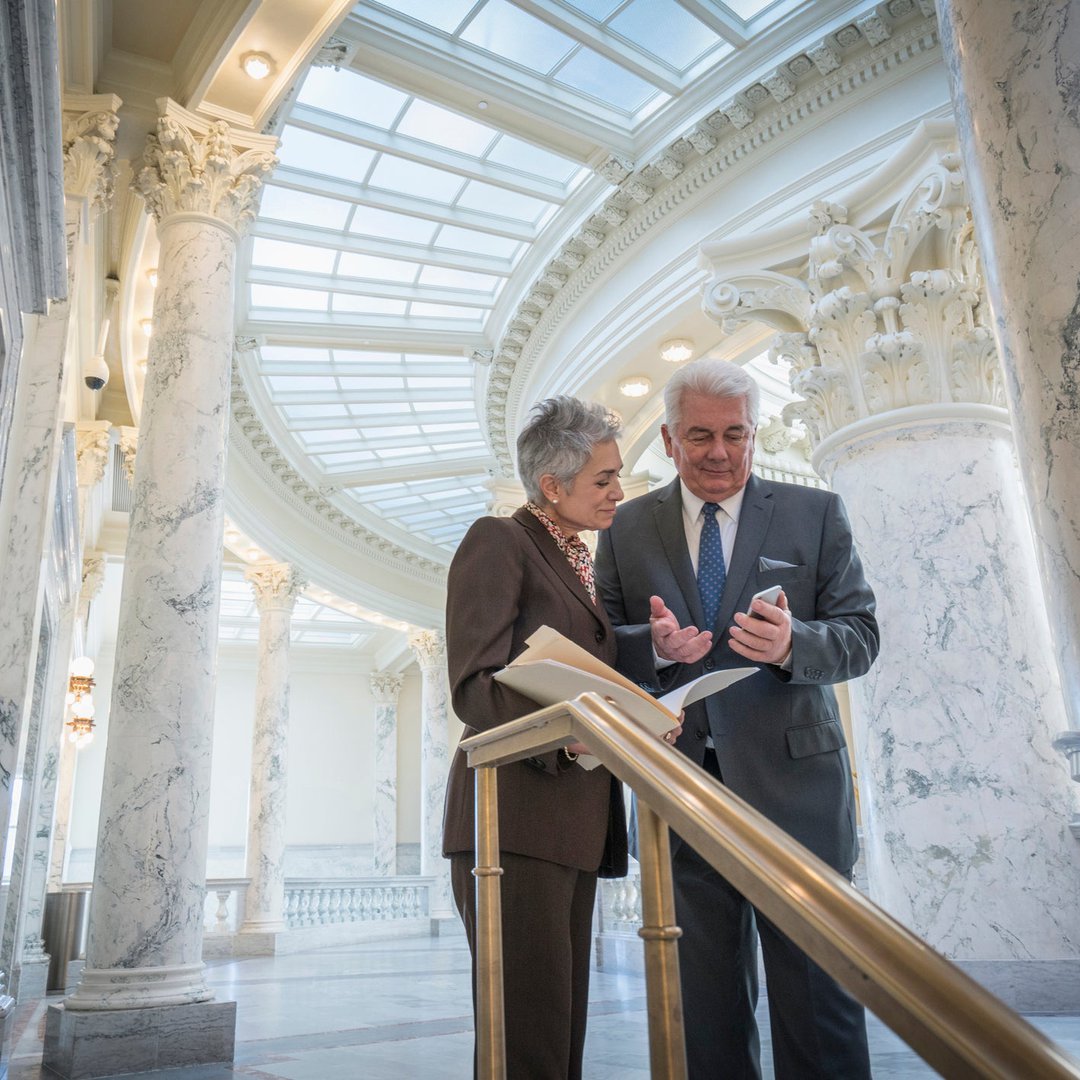 America may develop its own digital currency. Read on to learn more about the Federal Reserve's announcement on a digital dollar.
Federal Reserve Chair Jerome Powell announced yesterday that the Fed is exploring the creation of a U.S. digital dollar. This would essentially be a cryptocurrency controlled by the central bank.
Several countries are now considering developing their own digital currencies. These are called Central Bank Digital Currencies (CBDCs) and work as a digital version of that country's traditional (fiat) currency. For example, in the U.S. it would be a digital version of the dollar.
Broadly speaking, we can group the types of digital currencies into three categories:
Start your journey to financial success with a bang
Get free access to the select products we use to help us conquer our money goals. These fully-vetted picks could be the solution to help increase your credit score, to invest more profitably, to build an emergency fund, and much more.
By submitting your email address, you consent to us sending you money tips along with products and services that we think might interest you. You can unsubscribe at any time.
Please read our Privacy Statement and Terms & Conditions.
Bitcoin and altcoins: Bitcoin was the first cryptocurrency, but many more followed in its wake. These are called altcoins. They often aim to use Bitcoin's blockchain ledger technology in new and more efficient ways. Some want to make transactions faster and cheaper. Others have added new layers, such as self-executing contracts or smart contracts.
Stablecoins: Stablecoins are altcoins that are pegged to a stable asset, like the U.S. dollar or the price of gold. The idea is to reduce the volatility risk we see with other cryptocurrencies, but keep the benefits like speedy processing and security. Currently, you can buy both stablecoins and altcoins from top cryptocurrency exchanges.
CBDCs: These are government-issued coins that use the blockchain ledger. Unlike other cryptocurrencies which are decentralized — they don't rely on a bank or government as a middleman — CBDCs would be centralized. The central bank or national government would still control the coin.
When will we see a digital dollar?
It will take time before the U.S. introduces a digital currency — if it does so at all. Powell said that careful thought and analysis would be required, and he set out a roadmap for how to move forward.
In a video message, Powell explained that the Fed has been exploring the potential benefits of a CBDC for several years. He said, "Our key focus is on whether and how a CBDC could improve on an already safe, effective, dynamic, and efficient U.S. domestic payments system."
The Ascent's picks for the best online stock brokers
Find the best stock broker for you among these top picks. Whether you're looking for a special sign-up offer, outstanding customer support, $0 commissions, intuitive mobile apps, or more, you'll find a stock broker to fit your trading needs.
He made it clear, though, that "any potential CBDC could serve as a complement to, and not a replacement of, cash and current private-sector digital forms of the dollar, such as deposits at commercial banks."
The Fed will issue a discussion paper this summer, and Powell said it was committed to hearing a wide range of voices before making any decisions.
What countries already have CBDCs?
Several countries are in the process of developing CBDCs, but none have yet launched.
The Chinese government was one of the first to consider a digital currency and has been working on the project since 2014. It is currently piloting a digital yuan in 10 cities. Some believe China's plan to launch its own CBDC is the reason for the recent Chinese bank crackdown on cryptocurrencies.
According to Gemini, Sweden has also launched a pilot CBDC called the e-krona, which it began testing last year. Similarly:
The European Union is exploring a digital euro.
The U.K. has announced a task force to explore the risks and benefits of a digital pound.
The Bahamas are piloting a Sand Dollar.
What does this mean for crypto?
It is difficult to know how CBDCs might affect ordinary cryptocurrencies. The biggest issue is the question of centralization. By design, cryptocurrencies cut out the need to have a government or central entity in the middle of transactions. This doesn't sit well with governments that want to retain control of the money in their countries.
Powell's speech touched on other aspects of cryptocurrency, most notably the need for increased regulation. He warned that stablecoins can enhance efficiency and reduce costs, but they also carry potential risks. For example, these coins may not have the same protections as money you deposit in your bank account.
Buying your first stocks: Do it the smart way
Once you've chosen one of our top-rated brokers, you need to make sure you're buying the right stocks. We think there's no better place to start than with Stock Advisor, the flagship stock-picking service of our company, The Motley Fool. You'll get two new stock picks every month from legendary investors and Motley Fool co-founders Tom and David Gardner, plus 10 starter stocks and best buys now. Over the past 17 years, Stock Advisor's average stock pick has seen a 566% return — more than 4x that of the S&P 500! (as of 6/1/2021). Learn more and get started today with a special new member discount.
He said, "Therefore, as stablecoins' use increases, so must our attention to the appropriate regulatory and oversight framework."
Some have sounded a warning, fearing increased cryptocurrency regulation will hamper the development of the industry. Others see it as a way to curb the negative aspects of digital currencies — such as fraud and money laundering. The challenge for governments is how to protect consumers without stifling the development of blockchain technology. Powell's discussion-based approach seems to be a step in the right direction.
Emma Newbery owns Bitcoin. The Motley Fool owns shares of and recommends Bitcoin. The Motley Fool has a disclosure policy.