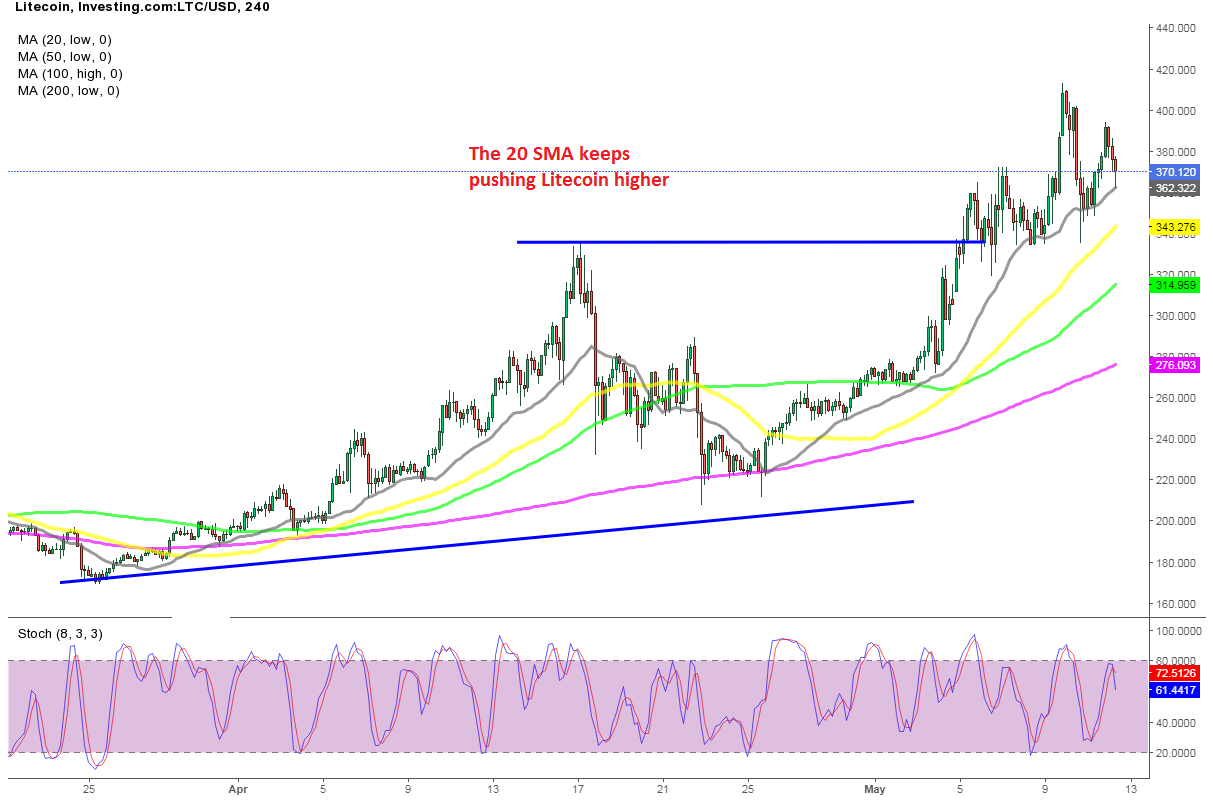 While Litecoin (LTC) fell 7.40% Monday, it managed to rally Tuesday, coming back 5.23%. Litecoin has had a mixed day so far, hitting $368.21 in the morning, falling slightly, but then managing to come back out ahead for the day. It's trending up as of this writing, but there are a couple of things holding Litecoin back at the moment.
LTC
Litecoin tends to trend alongside Bitcoin (BTC), as Bitcoin rises so does Litecoin, as though it is holding on to Bitcoin's coattails. Bitcoin has been a bit uneven recently, which means Litecoin has followed suit.
Because of the way Litecoin is set up, there will never be more than 84 million litecoins in circulation. Bitcoin, on the other hand, has over 18 million coins in circulation, with that number increasing about every 10 minutes or so. New bitcoins are being mined all the time. The rate at which they're being mined promises a bright future for Bitcoin.
Meanwhile, Ethereum is up slightly for the day, at about 0.12%. Like Litecoin, Ethereum rose early in the morning, managing to hit a high of $4,032. It has hit $4,183.25 for the day and continues to perform solidly but not spectacularly in recent weeks.
A new report from Vanda Research is painting an ugly picture for the crypto currency market ahead. The report warns that because the market has done so well recently, it is likely headed for a fall very soon, similar to what was experienced in 2017 with the crypto market.