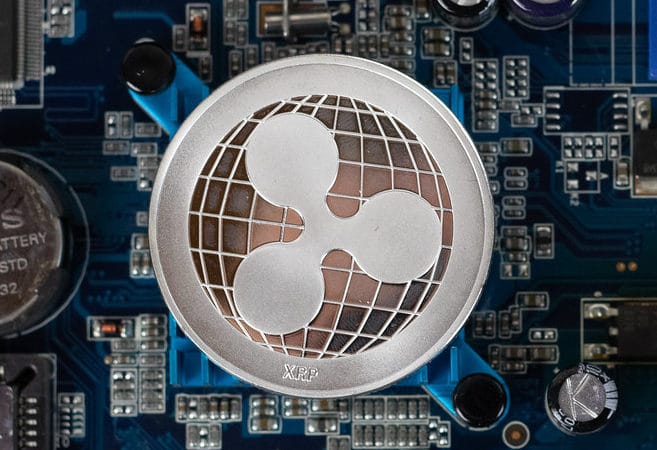 After having dropped briefly below the $0.60 psychologically significant mark, the Ripple price is holding slightly above that level. This does not mean that the third largest cryptocurrency by market cap is in any way out of the woods but it could also signify that a reversal is on the cards.
The Ripple price is considerably down from its peak of $1.96 in late April/early May and has been descending ever since. A low of $0.537 on 22 June proved to be its nadir and it did rebound to well over the $0.70 mark on 29 June. However, it has been in a slight descent of late and two days ago ceded the important $0.64 level of support.
If you haven't yet taken the plunge with Ripple, you could always look at this guide on How To Buy XRP.
Ripple Price Short Term Forecast: An Attempt To Stay Above $0.60
Although there seems to be very little movement in the Ripple price, it appears to have some strength at the $0.60 level of support. This price may be holding up for the time being although there is not that much on the upside to signal a change in sentiment. If Ripple manages to break through the $0.627 mark, then it should begin a charge towards the $0.70 level sooner rather than later.
The Ripple price seems to be caught in between a squeeze where buyers and sellers are jostling for momentum. The most likely short-term forecast at the moment is a break above the $0.62 level which would signify further upside momentum. This scenario would likely signify that buyers are once again in the market.
However, a bearish thesis would invalidate that argument. If XRP continues to be squeezed, it will be crucial to note if the price can close above the $0.627 level by the end of the week. If that does not happen, then one would expect a downturn to the $0.55 mark. This would be equal to the June 25 low. Take a look at these cryptocurrency brokers if you're interested in buying some Ripple.
Long Term Forecast For XRP: Eying the $0.75 mark Or A Downturn?
At present, the Ripple price is being squeezed and the trading range is finely limited. Much will depend on whether market sentiment in crypto improves too. Several predictions are having the price rise to the $1 level by the end of summer. At the moment this does not look very likely.
There are several resistance points which the Ripple price must overcome if it reaches this level. Foremost of which is the $0.74 level where a break to the upside of the $0.80 level. If buying pressure increases then a run to the $1 mark might well again be possible.
Looking to buy or trade [coin name here]now? Invest at eToro!
Capital at risk