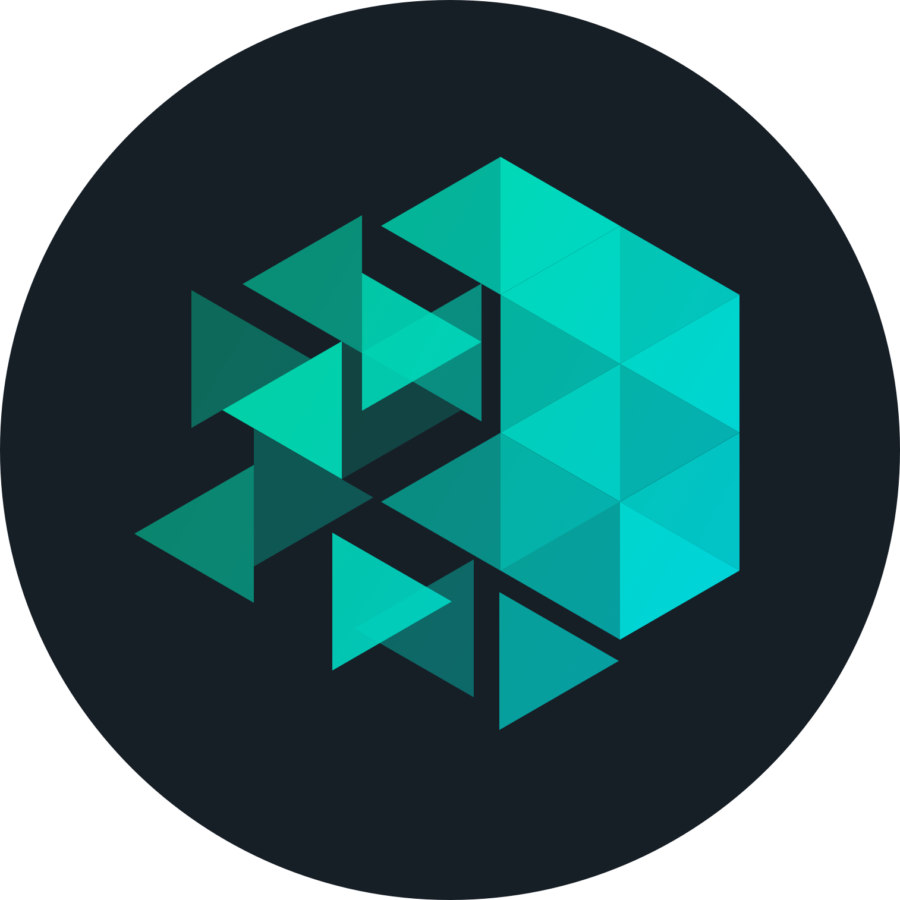 Want to jump straight to the answer? You can buy IOTX on Coinbase!
IoTeX is a unique project hoping to combine the digital crypto space with the tangible world. Through an experienced team and a powerful blockchain that was built from scratch, the project hopes to connect blockchain technology with physical devices. Learn how to buy IOTX now.
What is IoTeX (IOTX)?
IoTeX is an open source blockchain that looks to combine the internet of things (IoT) with crypto. The team created its own blockchain that looks to connect the world of cryptocurrency with technology such as smart homes and self-driving cars. 
IOTX is the native token of the chain and is used for both governance and rewards. Users can vote on new ideas for the project with the governance feature and earn rewards from staking.
IoTeX uses a unique delegated Proof of Stake (DPoS) consensus model to verify the more than 10 million transactions already processed on the network. A DPoS system works by allowing users to stake their position and elect validators to their staked tokens. Users can then earn rewards for staking through these validators, instead of directly validating themselves. These rewards are given in IOTX tokens. 
The network is also compatible with the Ethereum virtual machines (EVM). This allows developers to create decentralized applications (dApps) on the open source network. This makes the blockchain compatible with Ethereum while still having its own blockchain.
The project has already launched multiple products that combine its blockchain with the IoT. Pebble is 1 of these products. Pebble allows users to gain insight into several variables, such as motion, light and weather. This device can be used in areas ranging from supply chain to contract settlement. Pebble users can track this data in real time, and the data is stored securely on the blockchain and is not owned by any single entity. 
Ucam is another device that IoTeX has released. Ucam is a household security camera that stores data on the IoTeX blockchain. The camera uses a blockchain login to ensure that videos cannot be hacked or stolen. The camera is installed in over 3,000 households. 
IoTeX is already breaking the boundary between blockchain technology and the IoT through powerful technology and an experienced team. 
Brief History of IoTeX (IOTX)
IoTeX was launched in 2017 by several experienced crypto professionals. The founding team has experience with venture capital and crypto engineering and has also worked at firms such as Facebook and Uber. 
IOTX was launched in 2018 and remained fairly stagnant for several years before hitting an all-time high of over $0.26 in November 2021. 
How to Buy IoTeX (IOTX).
Now that you understand the basics of IOTX, you may be interested in purchasing the token. Fortunately, IOTX is fairly easy to purchase. 
Open an online account.

The first step to purchasing IOTX is to open an online account. Coinbase, Huobi Global and Gate.io are all great exchanges that offer the token. These exchanges are best known for their security, low fees and ease of use. 

To open an account on any of the platforms, head over to the website or download the app. From there, you will need to provide an email and password to create an account. After that, you will have to provide some basic personal information to verify your account.
Once you have a verified account, connect your bank. Most exchanges use Stripe or Plaid to do this. These are secure third party apps that allow a bank account to be linked to your crypto exchange account. Once your bank account is linked, you are almost ready to purchase IOTX. 

Buy a cryptocurrency wallet (optional).

While you can purchase crypto and hold it on an exchange, this may not be the safest way to store crypto. Exchanges hold your funds, so if they are hacked your funds could be stolen. 

Wallets combat this issue by allowing individuals to have sole possession of their crypto. There are 2 types of cryptocurrency wallets: hardware and software.

Make your purchase.

Once you have a funded account on an exchange, you are ready to purchase IOTX. On Coinbase, use the search feature to find IOTX. From there, you can purchase the token directly from your bank account. Once you make the purchase, your funds will be stored in your portfolio. 

On Gate.io or Huobi Global, you will first have to purchase Tether (USDT). Tether is a stablecoin that is pegged to the U.S. dollar. Once you have USDT, find the IOTX/USDT pair. Enter in the amount of USDT you would like to buy and execute the trade. From there, your IOTX will be stored in your account.
Cryptocurrency Wallets For IoTeX Tokens
Best Hardware Wallet: Ledger
Hardware wallets are physical devices that hold the private keys needed to send crypto. Simply put, crypto cannot be used without the physical device present. This is arguably the safest way to store crypto.
Ledger is a hardware wallet that supports the sending and receiving of IOTX. Ledger currently offers 2 models of hardware wallets. The Nano S is designed for beginner crypto users and only offers necessary features. The Nano X is for more experienced traders and offers a few more advanced features, such as wider altcoin storage options and Bluetooth connectivity. 
Best Software Wallet: Coinbase Wallet
Software wallets are often free and store your private keys on a computer. While software wallets can be less safe than hardware wallets, they are still a very safe way to store crypto.
Coinbase Wallet is a powerful tool that allows users to send, receive and stake their crypto investments. Coinbase Wallet also supports IOTX. 
Coinbase Wallet also takes extensive security measures including biometric verification and cloud backups. It is easily among the best software wallets on the market. 
Bonus Section:
If IoTeX releases new products, this may cause a spike in the price. This can excite investors and increase the demand.
Trade, Sell or Convert your IoTeX (IOTX)
On Coinbase, navigate back to your IOTX position. Hit Trade and then Sell. Enter in the amount to sell, and the balance will be stored in fiat currency. From there, you can send it back to your bank account. You can also use the Convert feature to swap your IOTX with hundreds of other cryptocurrencies. 
On Gate.io or Huobi Global, navigate back to your IOTX position. You can either swap your IOTX back to USDT or another crypto like Bitcoin (BTC) or Ethereum (ETH). Once you have swapped it, you can then sell your USDT, BTC or ETH for fiat. Once you have fiat currency, you can deposit it back into your bank account. 
1 Minute Review
Coinbase is one of the Internet's largest cryptocurrency trading platforms. From Bitcoin to Litecoin or Basic Attention Token to Chainlink, Coinbase makes it exceptionally simple to buy and sell major cryptocurrency pairs. 
You can even earn cryptocurrency rewards through Coinbase's unique Coinbase Earn feature. More advanced traders will love the Coinbase Pro platform, which offers more order types and enhanced functionality.
Though Coinbase doesn't offer the most affordable pricing or the lowest fees, its simple platform is easy enough for complete beginners to master in as little as a single trade.
Best For
New cryptocurrency traders
Cryptocurrency traders interested in major pairs
Cryptocurrency traders interested in a simple platform
Pros
Simple platform is easy to operate
Comprehensive mobile app mirrors desktop functionality
Coinbase Earn feature rewards you with crypto for learning about available coins
Cons
Higher fees than competitors
securely through Huobi Global's
website
Best For
Intermediate Traders
1 Minute Review
Founded in 2013, Huobi Global is a world-leading virtual asset exchange. The platform itself was created in China, but is now in Seychelles, from the Chinese government's recently imposed crypto regulations.  With currently more than 380 crypto assets listed on the platform, Huobi Global offers a variety of features that simplify your trading. Staking pools, margin trading and crypto loans are some examples. With volumes above $23 billion per day, Huobi Global stands as 1 of the top exchanges around the world. But what makes the Asian giant such a good exchange?
Best For
Intermediate traders
Advanced and professional traders
Pros
24/7 customer service support chat
Wide range of cryptocurrencies
Minimum deposit of just $50
Mobile app available for iOS and Android
Functional and easy to navigate website
Vast variety of features
Cons
Requires experience to understand all features
Might not be ideal for beginners
1 Minute Review
Gate.io aims to be your one-stop shop for cryptocurrency trading. The platform carries nearly 200 different currencies spread across over 350 markets. Traders can buy and sell cryptocurrency, with spot and margin trading being the most commonly used markets. The platform also allows traders to use peer-to-peer transactions through its "push transaction" function. 
Multiple security protocols ensure your safety while using mobile or desktop browsers. Plus, a trading guide explains how to use the system for your first few trades. Not sure if you can trade your preferred currency? There's a "Coin List" at the bottom of the homepage.
Best For
Beginners and professionals hoping to trade cryptocurrency across multiple markets
Anyone concerned with security
Traders needing additional information for their investments
Consumers looking for an expansive rewards program
Pros
Many cryptocurrencies from which to choose
Multiple trading styles
Enhanced, industry-leading security
Low fees
Quality mobile app
Cons
Almost too much functionality
A busy customer support system
Current Crypto Prices
In November 2021, President Joe Biden announced that Jerome Powell would lead the Federal Reserve for another 4 years. This announcement forced many to question how economic policy could impact crypto prices.
Many believe that crypto is a hedge to inflation due to its often limited supply. Powell assumes a great deal of power in terms of inflation, so his decisions may be very important for crypto.
Low interest rates have also inspired investors to put more money into crypto. If these interest rates are hiked, some investors may take their money out of their risky crypto investments. 
Is IoTeX (IOTX) a Good Investment?
IoTeX has the ability to create extremely useful and impactful technology, and it has already unveiled products which show these benefits. 
However, the project is still fairly small and lacks the funding to take their technology to the next level. If the project can secure necessary funding and develop more products, IoTeX could become a household name. 
Benzinga crafted a specific methodology to rank cryptocurrency exchanges and tools. We prioritized platforms based on offerings, pricing and promotions, customer service, mobile app, user experience and benefits, and security. To see a comprehensive breakdown of our methodology, please visit see our Cryptocurrency Methodology page.